We belive in the Future, so we are helping to build it.
VanillaHR aims to leverage AI to male today's recruitment easy and efficient.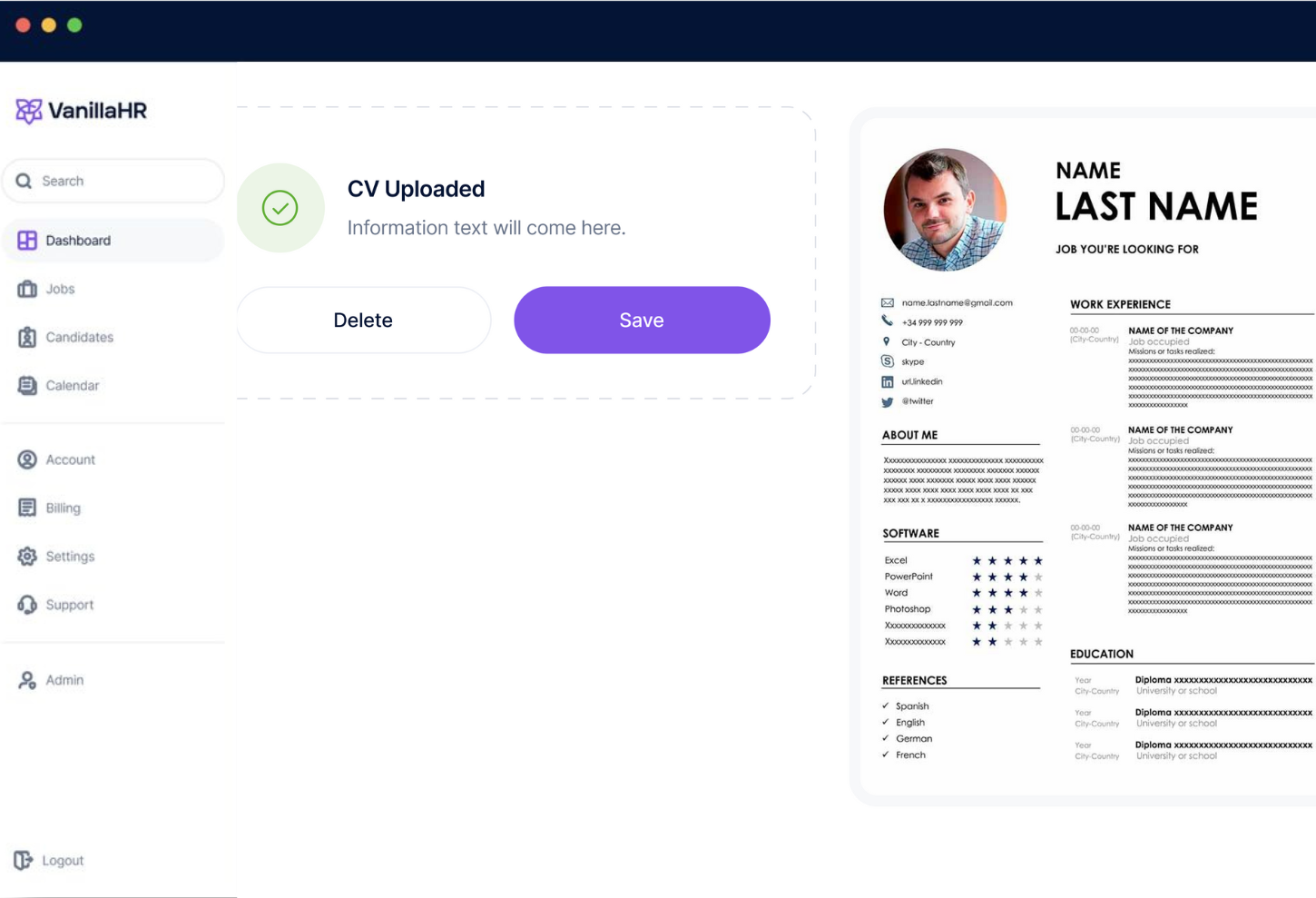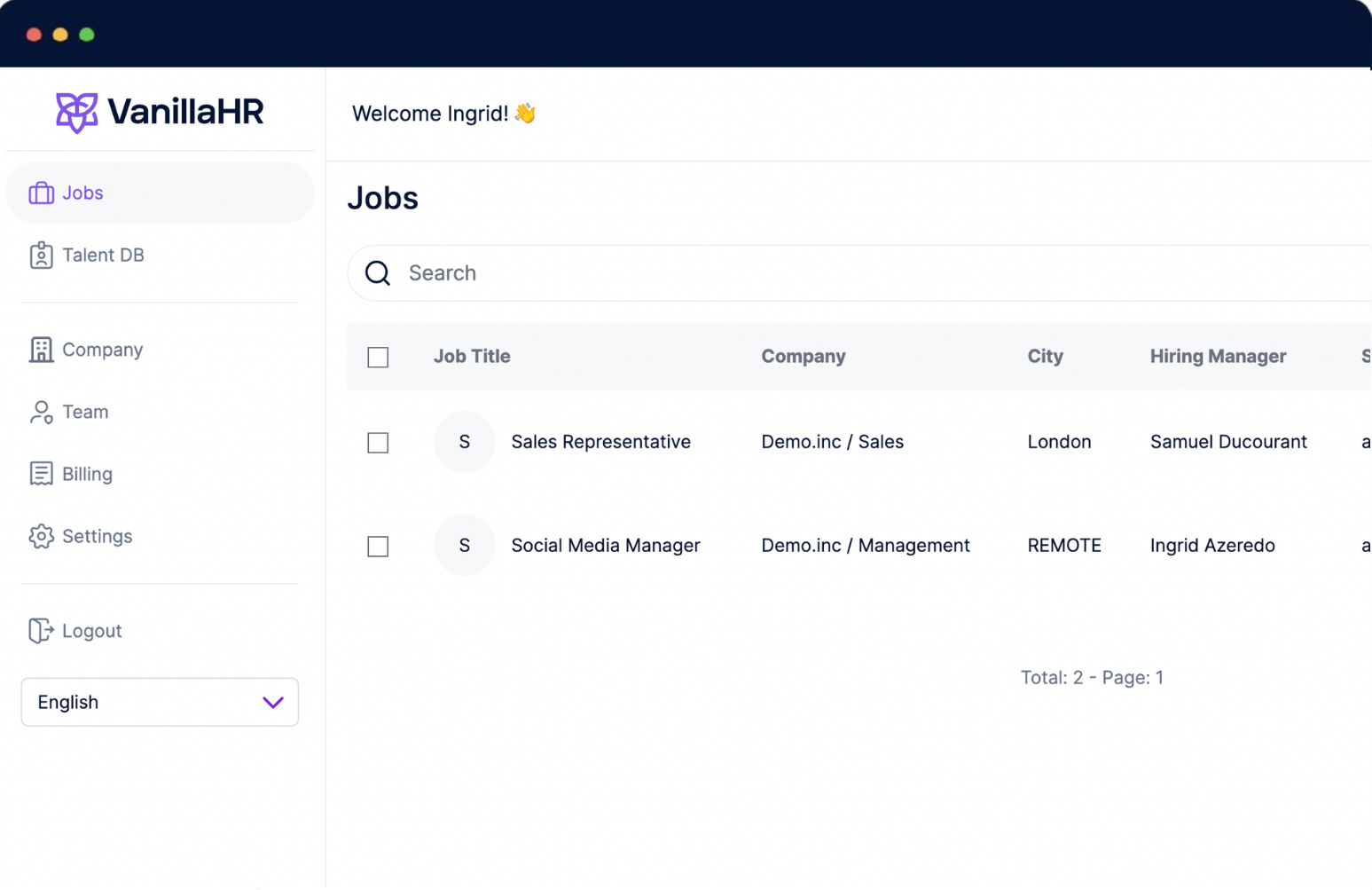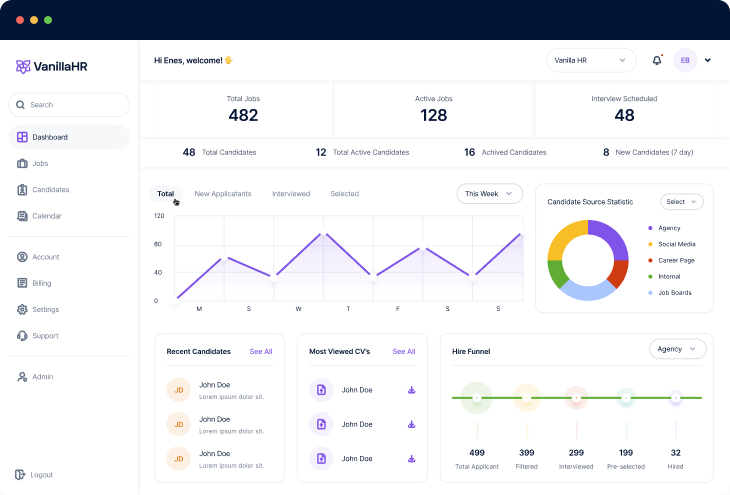 The Software that makes recruitment much easier.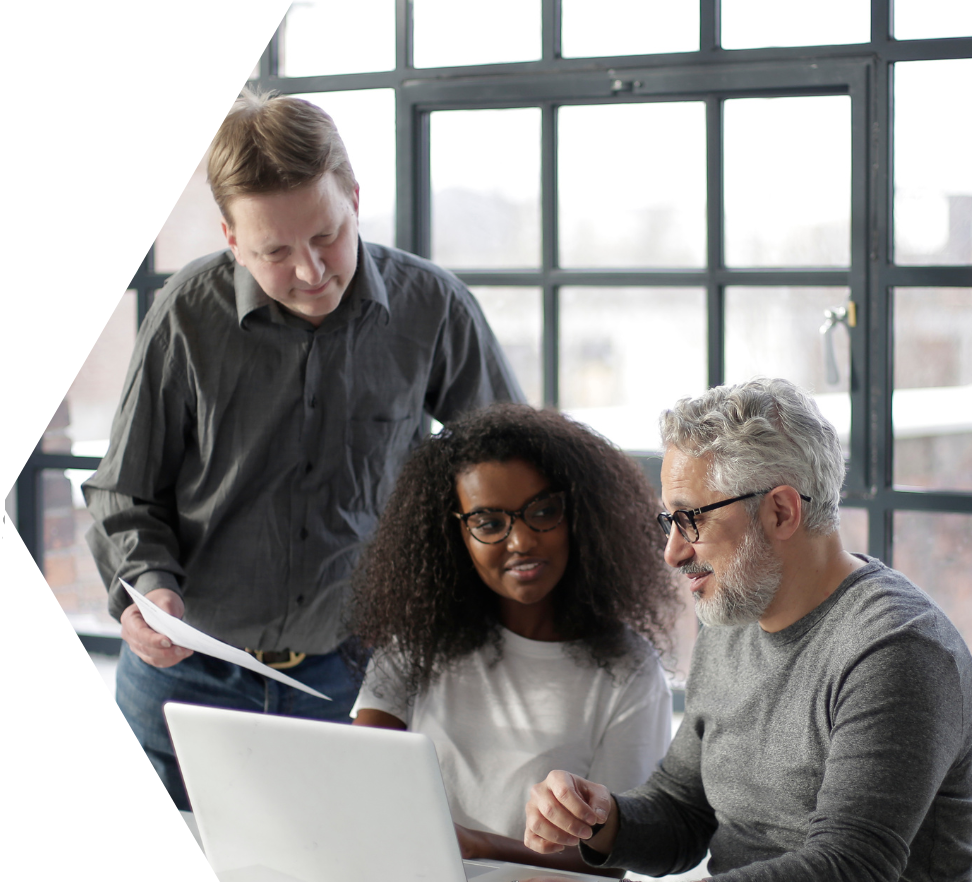 We research and develop HR management software solutions by combining AI and cloud-based software.
Transforming a complex situation into an easy task.
The recruitment platform is designed to facilitate and above all to hire the ideal employee for your company. With its ergonomic interface, managers or HR teams love working with VanillaHR.
Recruiting is an exceptionally complex process for most companies. It begins with identifying the needs of a company, creating a job posting, publishing, hiring, and of course onboarding & following up after the hire is complete. VanillaHR can greatly help in this process.
VanillaHR AI will be able to quickly identify the right hires autonomously. This means that HR professionals can focus on relationship building & maintaining, negotiating, and other important tasks. On top of that, an AI can be trained by feeding it tons of information.
---
OUR VISION
Be 100% efficient in hiring the most qualified people for the job.
We believe that companies of all sizes deserve to have an all-in-one hiring tool that's easy to use.
Some companies can't afford a recruitment agency. Some don't have time to waste on inefficient hiring. We're here to make recruitment as easy as online shopping.
OUR MISSION
We're here to leverage AI to make today's hiring easy and efficient.
We're here to leverage AI to make today's hiring easy and efficient. Selecting one candidate out of 10 is easy, however, if we're looking at more than 10,000 candidates that is much more difficult.
Manually going through thousands of candidates adds to the time and cost constraints. We use AI-powered algorithms to do the work for us - finding the best candidate out of a million!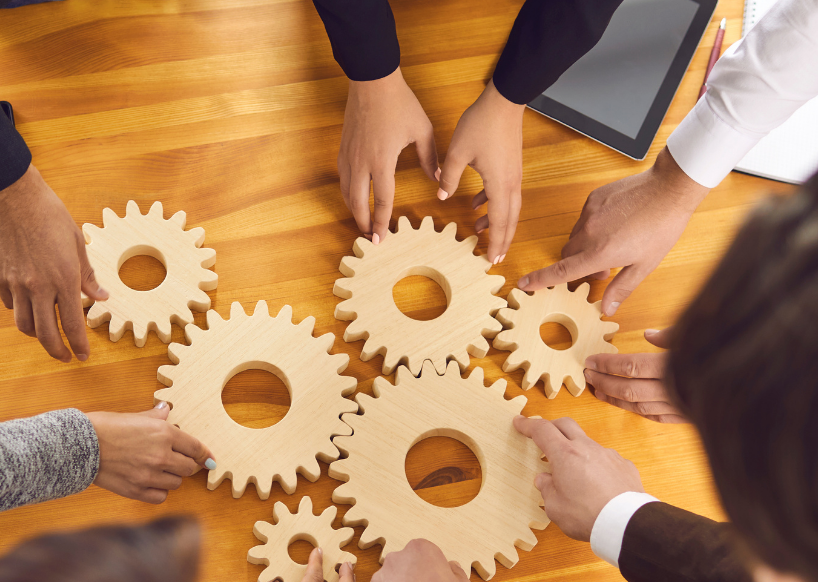 Partner with VanillaHR
Are you a software development company and think yu have a solution that can be enriched with VanillaHR?
We are open to any type of project and would love to hear from yuo. Get in Contact!