Supercharge Your Talent Acquisition with AI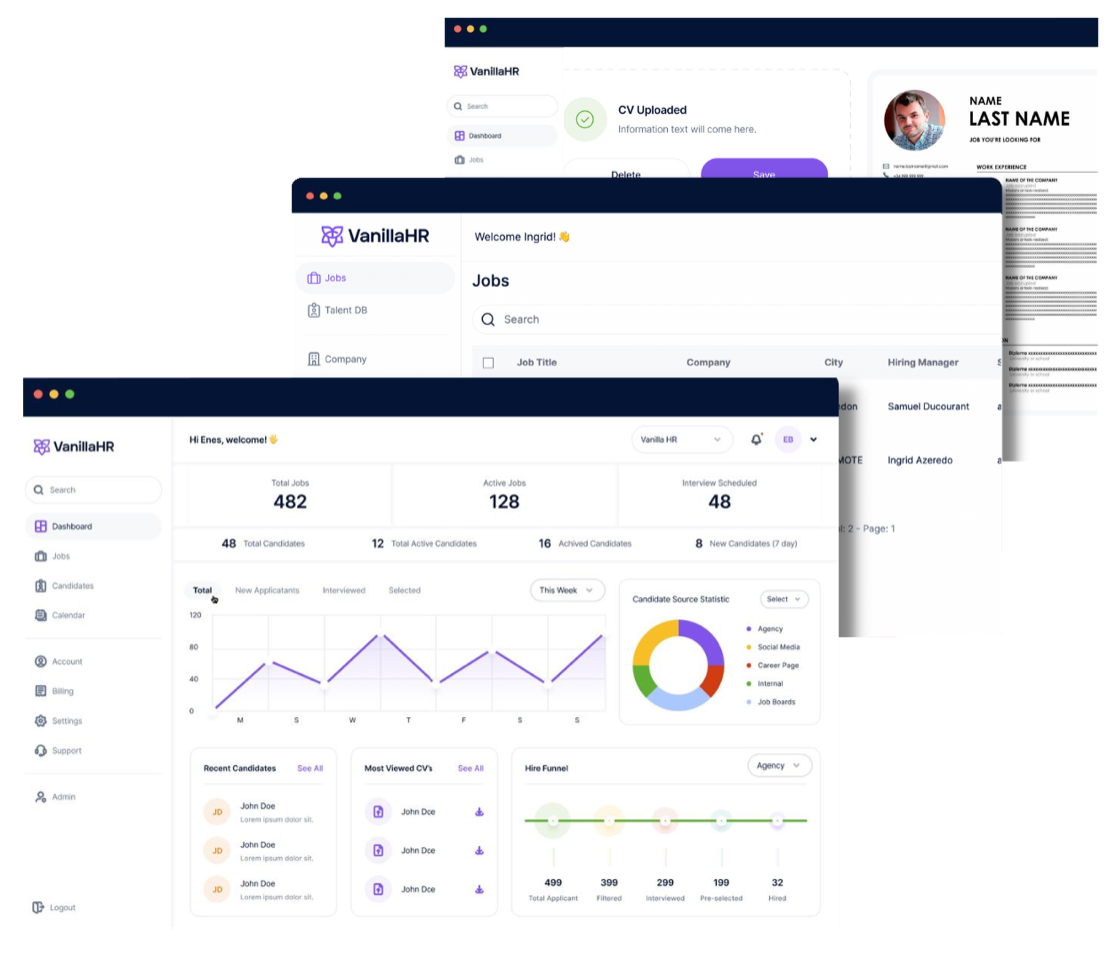 START HIRING TODAY.
Your First Job for only $79
START NOW
Our Customers results
Recruitment time

- 50%

Recruiter Productivity

+ 90%

Candidate Engagement

+ 63%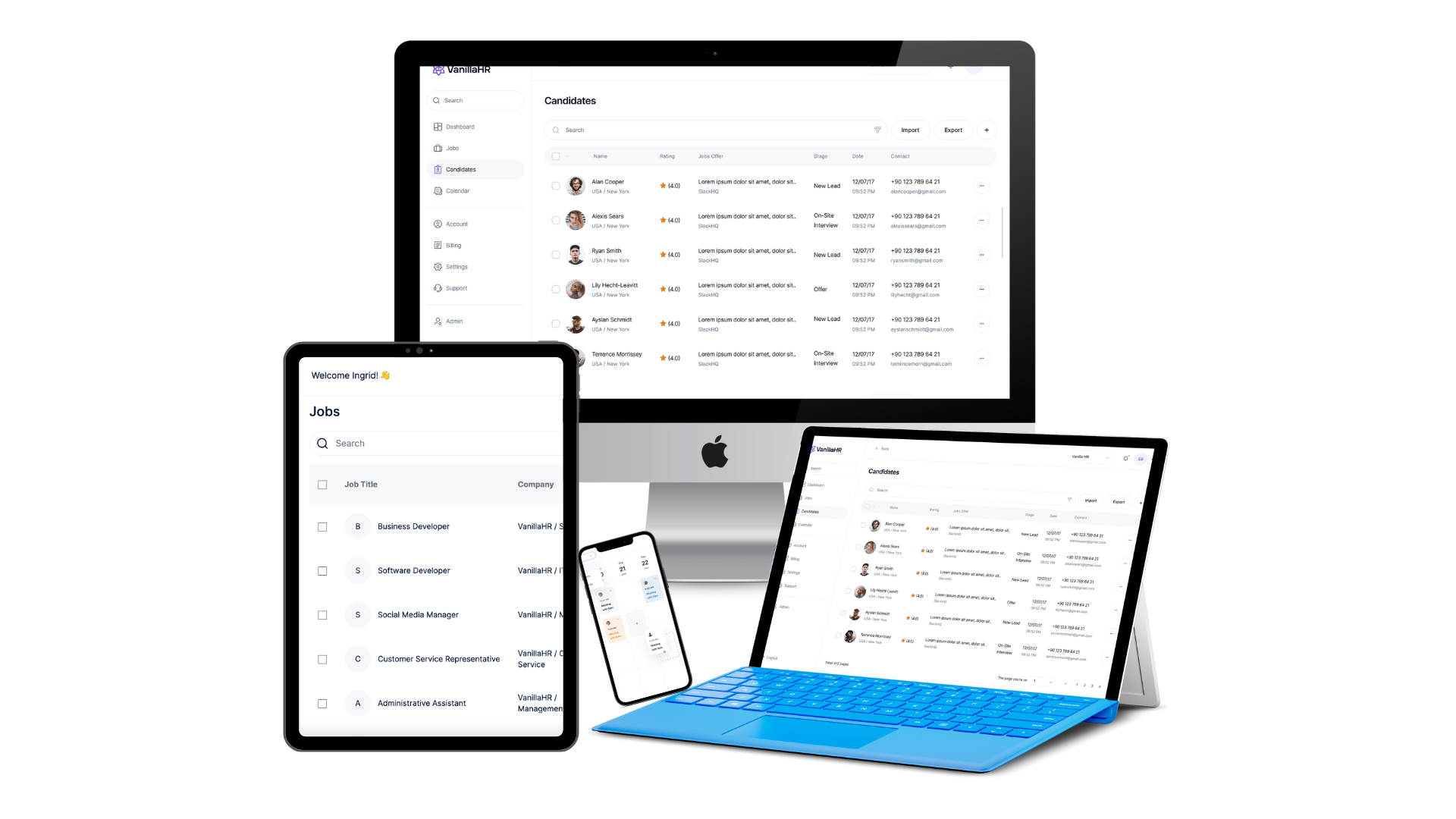 ---
You need a new superstar for your company ?

It starts here.
VanillaHR provides an all-in-one hiring platform to source, attracts, qualify & interview the best candidates based on your specific hiring needs.

Unlocking Your Competitive Edge

Integrated Calendar
Our in-app calendar makes it easy to schedule interviews and follow-ups.

Be More Productive
By reducing friction, hiring managers have more time to build relationships.

Trusted security
Our security protocols are always up to date. Your data is safe.

Customized Hiring
Companies have their own way of doing things. Our customization options make that possible with VanillaHR.

Work As A Team
Our application allows for multiple hiring managers to collaborate on the same projects.

User Friendly UX
Our vision is to have an easy and accessible hiring solution for companies of all sizes.
Find the Best IT Jobs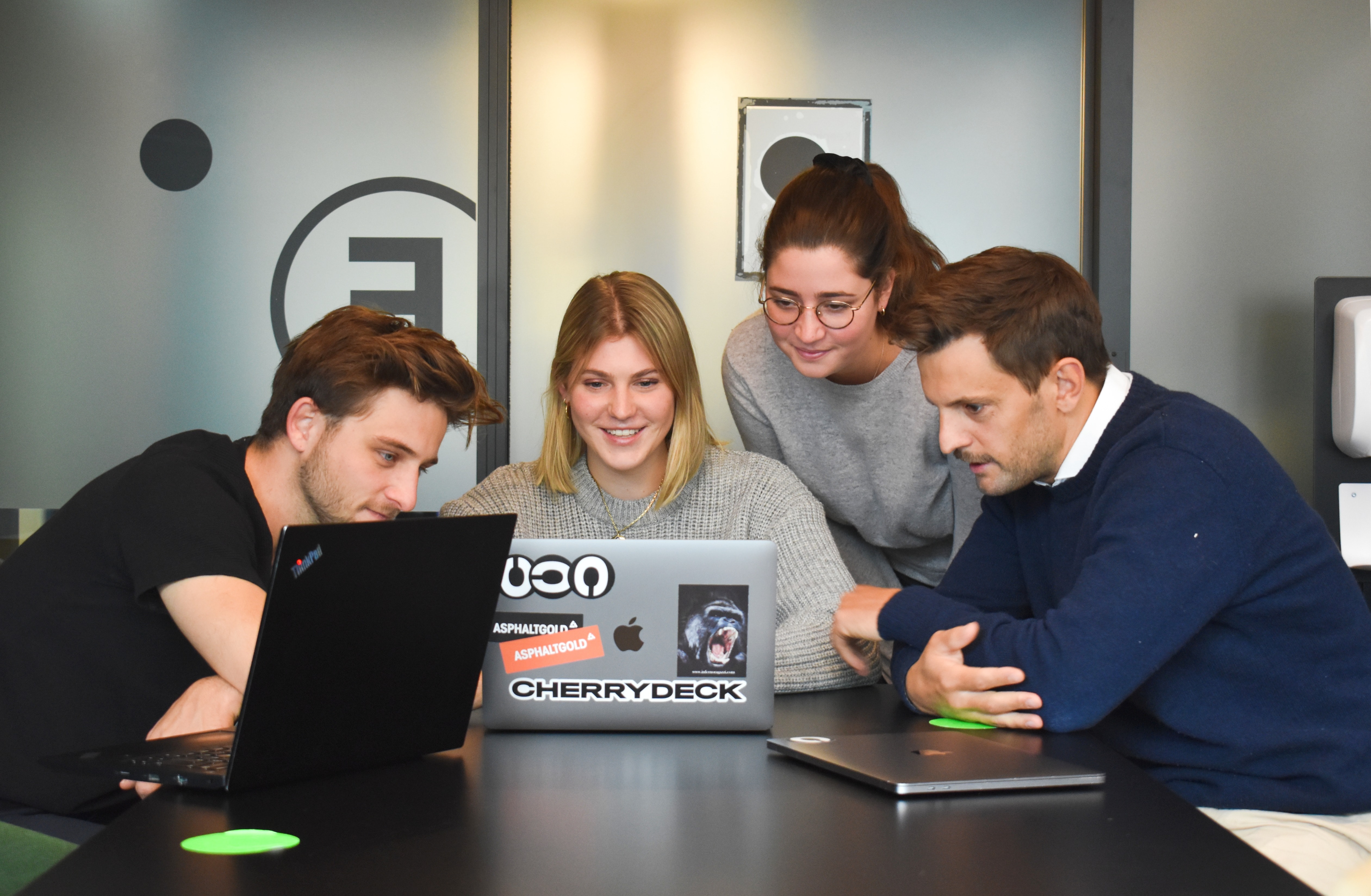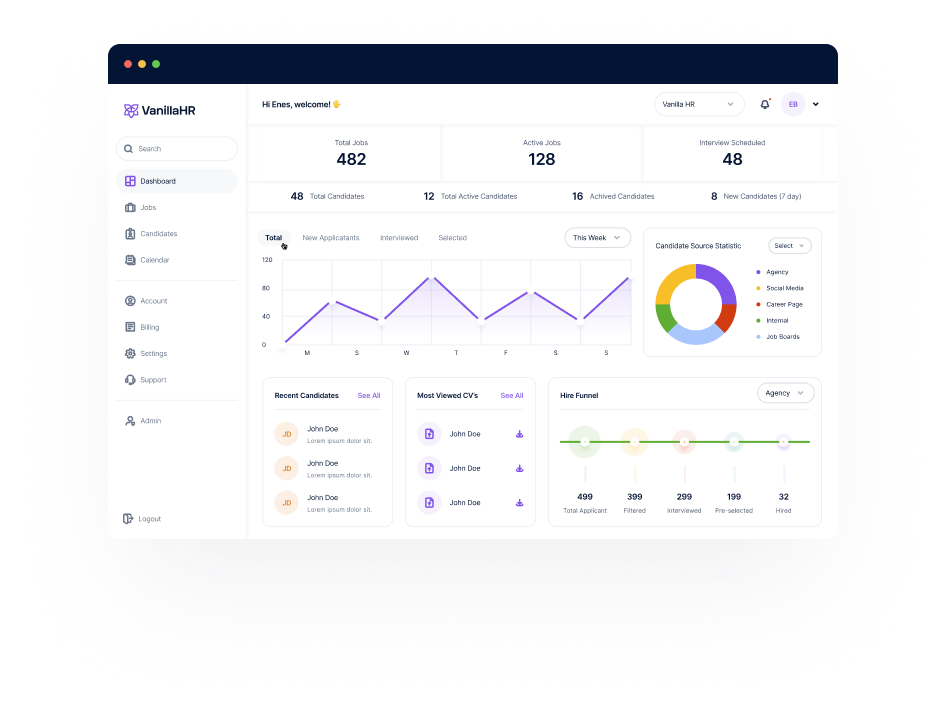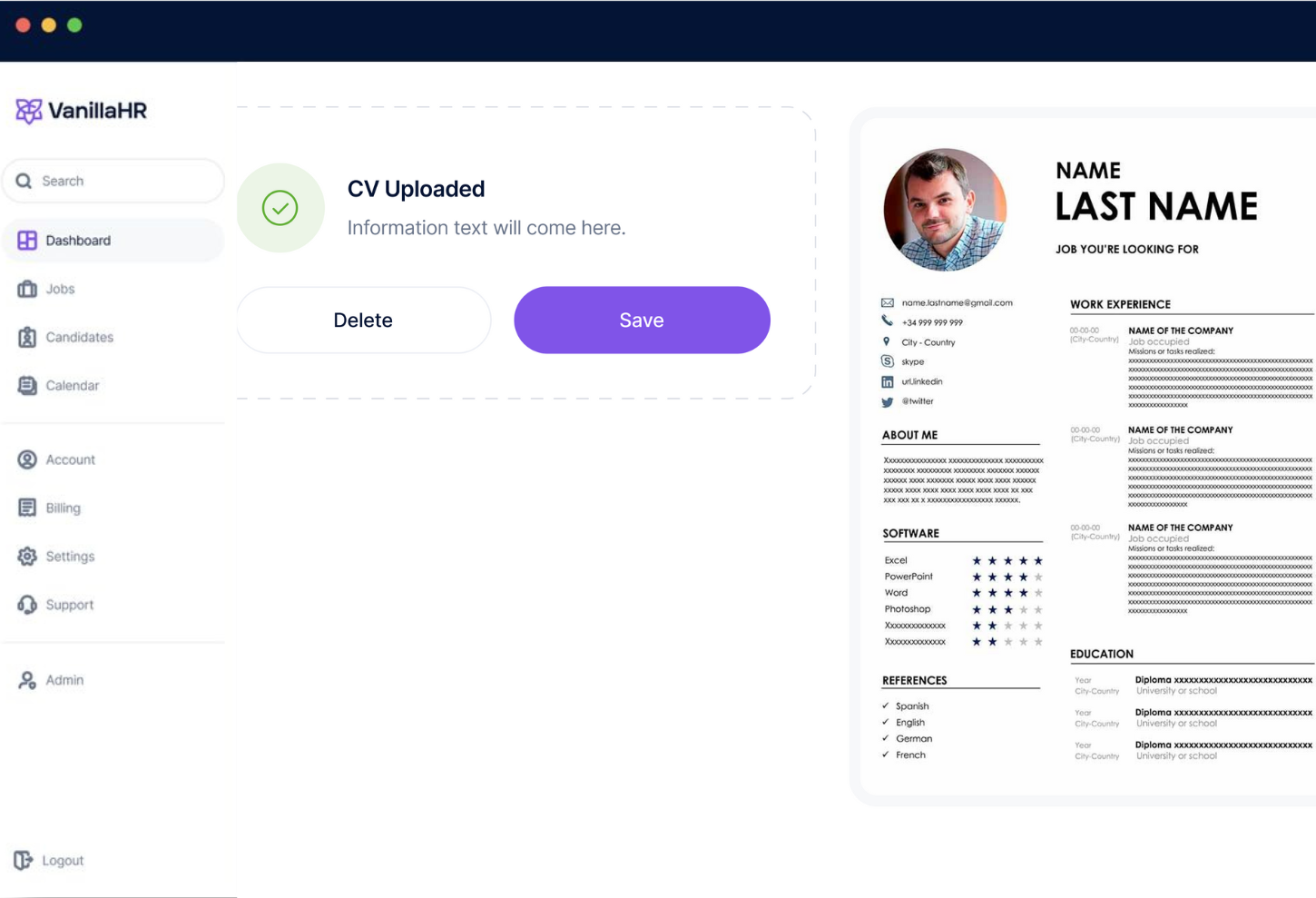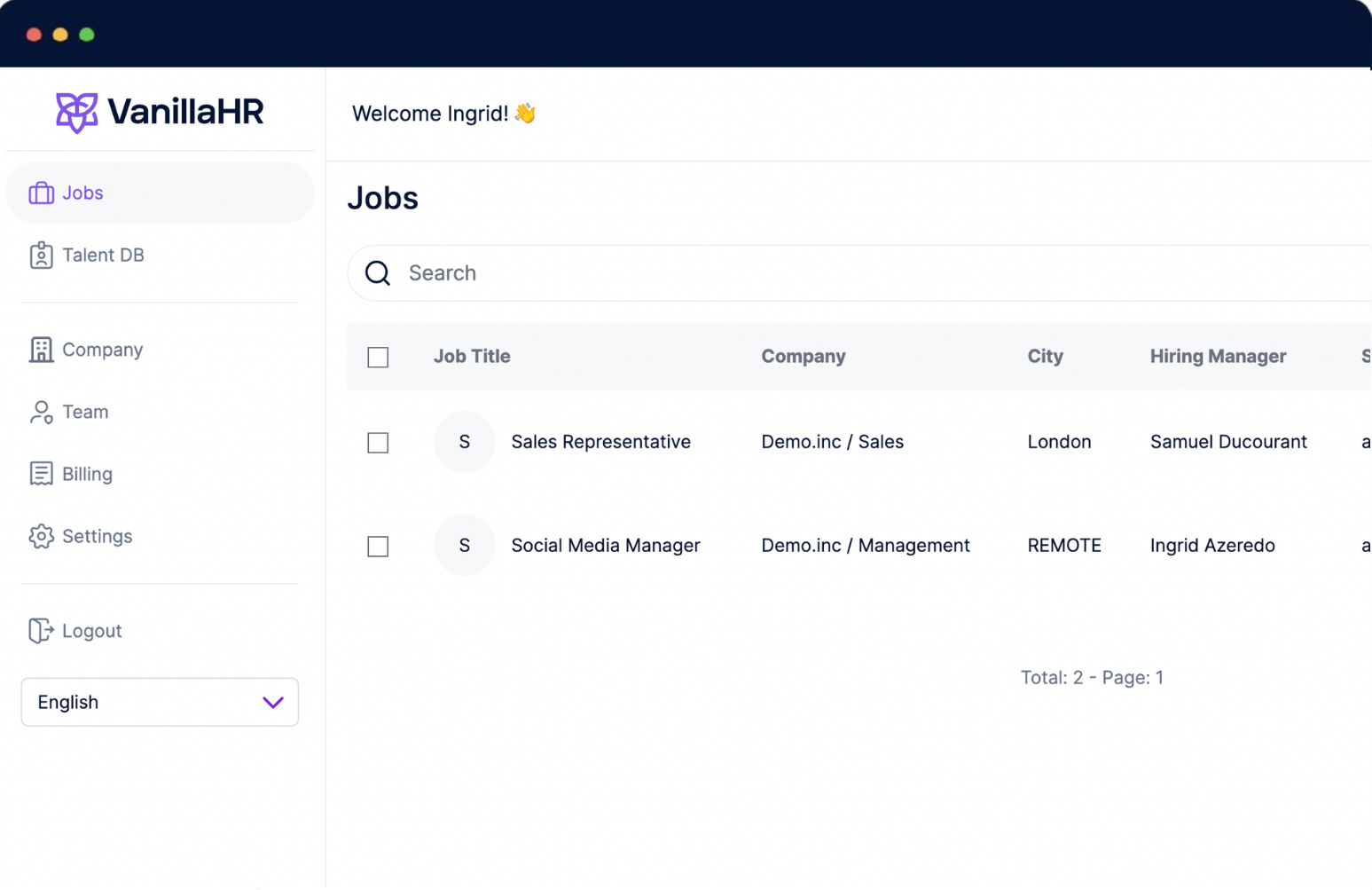 HIRING PLATFORM

A Valuable tool for recruiters, HR Managers, and Talent acquisitIon professionals that face recruiting issues such as a limited pool of candidates, high demand, high competition, and a hard hiring process.

AI INTERVIEWER

AI helps companies to streamline their hiring process, reduce bias, and make data-driven hiring decisions, ultimately leading to better outcomes for both the company and the candidates.
Blog Posts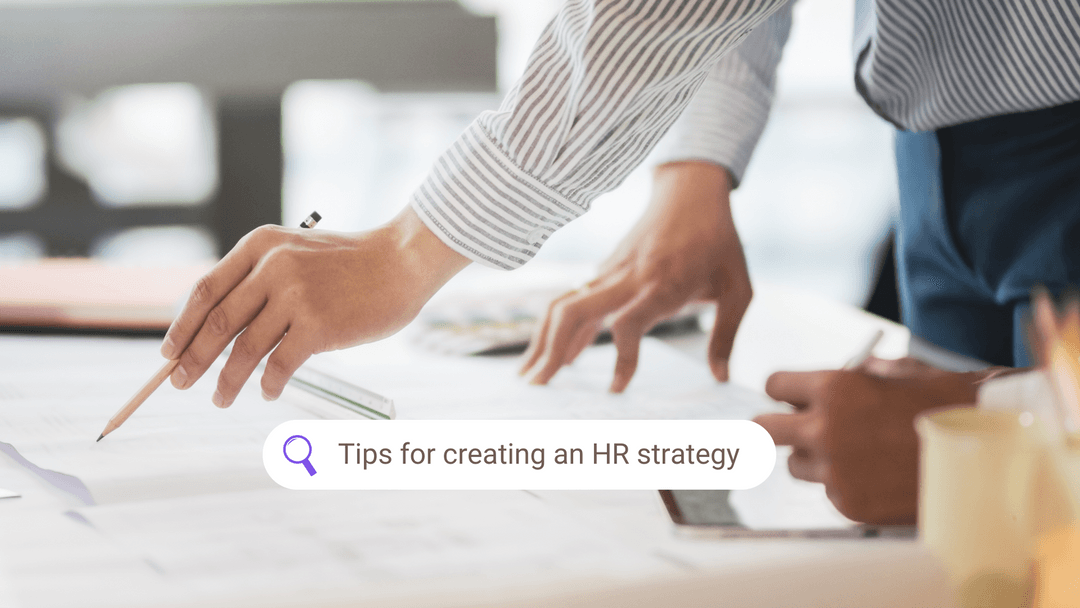 December 21, 2022
Tips for creating an HR strategy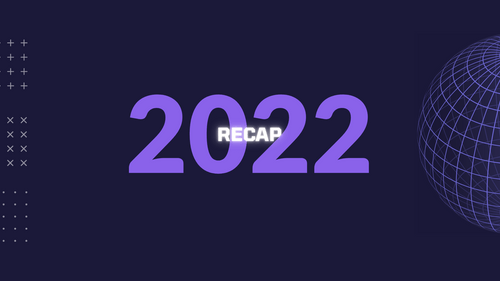 December 15, 2022
HR trends that have marked 2022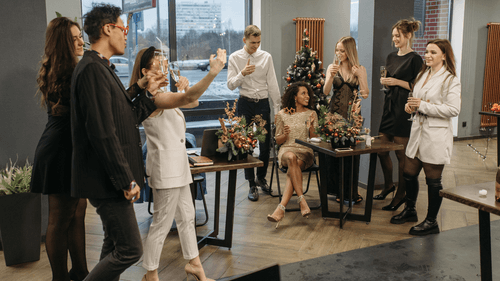 December 13, 2022
Top 10 at Holiday Office Party suggestions